By: Ayat Karim and Reena Wong
Are you wondering what CCC stands for? Well, it stands for Chocolate Chip Cookies.
The most famous cookie in the WHOLE universe!! YUM! Do you want to try to make your own chunk of deliciousness. You can follow this easy recipe from the internet to impress everyone of your super-awesome baking/cooking skills! Remember, you should have your parent or guardian supervising you.
Ingredients
2 1/4 cups all-purpose flour
1/2 teaspoon baking soda
1 cup unsalted butter, room temperature
1/2 cup regular sugar
1 cup packed brown sugar
1 teaspoon salt
2 teaspoons pure vanilla extract
2 large eggs
2 cups ( 12 ounces) semisweet and/or milk chocolate chips
Directions
Preheat oven to 350 degrees. In a small bowl, mix together the flour and baking soda, then set the batter aside. In the bowl of an electric mixer fitted with the suitable attachment.Then, combine the butter with both sugars; beat on medium speed until light and fluffy. Reduce speed to low; add the salt, vanilla extract, and eggs. Beat until well mixed, about 1 minute. Add flour mixture; mix until combined. Stir in the chocolate chips.

Drop a tablespoon-sized balls of dough about 2 inches apart on baking sheets on a cookie tray.

Bake until cookies are golden around the edges, but still soft in the center(8 to 10 minutes). Remove from oven, and let cool on baking sheet 1 to 2 minutes. Transfer to a cooling wire rack, and let it cool completely. Store cookies in an airtight container at room temperature up to 1 week.
After you are done, be sure you taste them and tell us the results!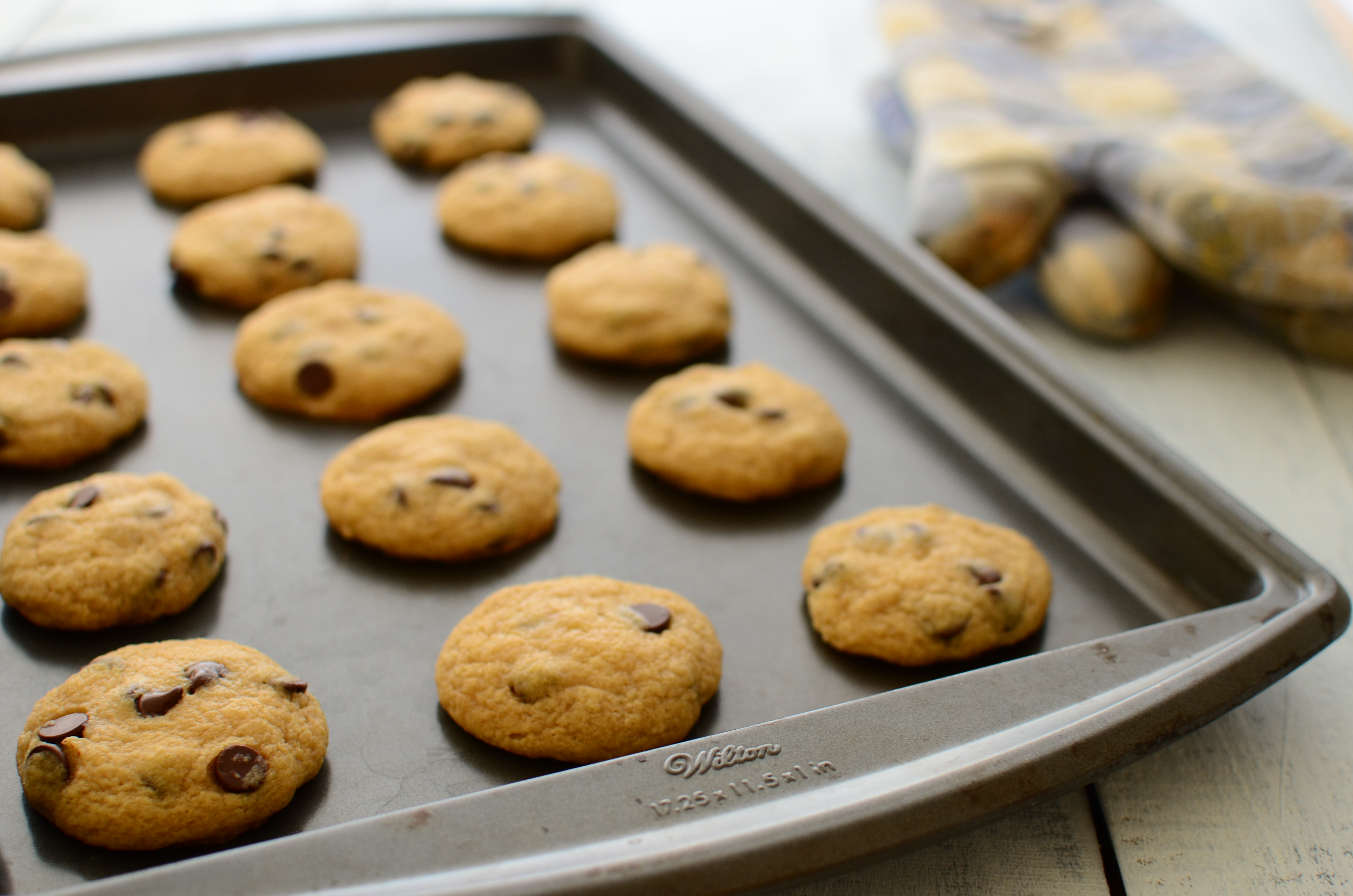 THANKS FOR READING!!!